---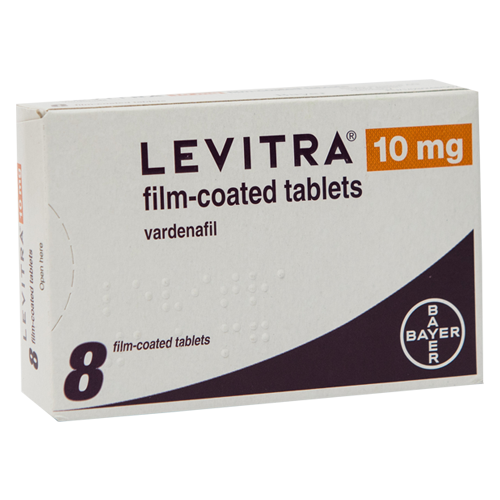 Description
Levitra is an effective medicine for treating erectile dysfunction.
What is Levitra?
Levitra is a prescription medicine used for the treatment of erectile dysfunction (ED) in men. When you take Levitra you may be able to:
Improve your ability to get and maintain an erection
Be more confident in your ability to get and maintain an erection
Be satisfied with the hardness of your erections
Choosing the Correct Dosage
Levitra is available in 5mg, 10mg, 20mg. Take one tablet 60 minutes before sexual activity. The recommended starting dose of Levitra is 10 mg.
What is Levitra Oro-Disperisble?
Oro-dispersible tablets dissolve on your tongue and are rapidly absorbed for faster effect.
The orodispersible tablet should be placed in the mouth on the tongue, where it will rapidly disintegrate, and then swallowed. Levitra orodispersible tablets must be taken without liquid and immediately upon release from the blister.
Common Side Effects
pain in your back/muscles/head
migraines
getting flushed/going red
indigestion
feeling and or being sick
getting a blocked or runny nose
vision disturbances
Patient Information Leaflet
Always read the patient information leaflet before commencing treatment. Patient information can be found here.
Alternatives to Levitra
Counselling
For many men suffering from erectile dysfunction the primary cause may be related to psychological issues and not physical ones.
In these cases, counselling can prove to be a very effective form of treatment. Talking with a mental health professional will help to address issues of stress, anxiety or depression, which can all contribute to erectile dysfunction. For further information contact your GP.
Other ED Medications
We offer a range of ED medications.