---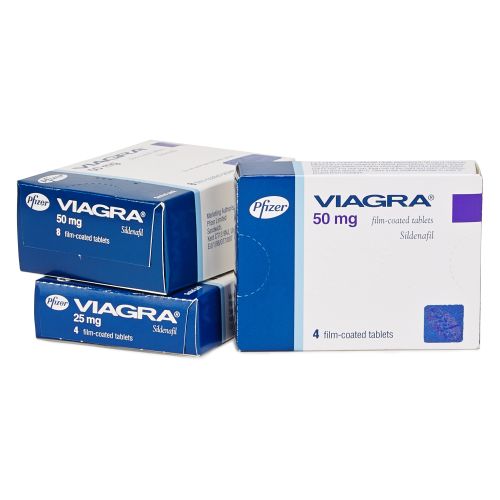 Description
Viagra is an effective and well known treatment for erectile dysfunction (ED). Viagra was the first medicine to be licensed in the UK for ED and has been extensively studied and proven to be effective for most men.
What is Viagra?
Viagra is the most well-known treatment for adult men with erectile dysfunction, sometimes known as impotence. This is when a man cannot get, or keep a hard, erect penis suitable for sexual activity. Viagra is one of a class of drugs known as PDE-5 (Phosphodiesterase type 5) inhibitors. Viagra and the other PDE-5 inhibitors can help men with erectile dysfunction (male impotence) by enhancing the erectile response when a man is sexually stimulated.
What is Sildenafil?
Sildenafil citrate is the generic version of the Viagra licensed since 2013 in the UK.
Sildenafil is an effective, modern medicine used to treat erectile dysfunction (ED). When you take Sildenafil you may be able to:
Improve your ability to get and maintain an erection
Be more confident in your ability to get and maintain an erection
Be satisfied with the hardness of your erections
What is the difference between Viagra and Sildenafil?
Sildenafil citrate is the active ingredient in Viagra and is available in a generic, unbranded tablet. Sildenafil and Viagra are medically equivalent but Sildenafil is available at a much lower cost.
Generic medicines contain the same active ingredient and are equally effective and medically equivalent as the branded products but are available at a lower price. Generic manufacturers have to demonstrate that they are medically identical to the branded product - i.e. they offer the same quality, strength, stability and effectiveness.
Generic medicines are required meet the same standards of safety, quality and efficacy as the branded medication. To receive market approval from the European Medicines Agency and MHRA, a generic medicine must be 'bioequivalent' to the originator product.
Choosing the Correct Dosage
The recommended starting dose for Viagra (sildenafil) is one 50mg tablet taken 1 hour before sexual activity. If you achieve the desired effect but are suffering from side effects, try lowering the dose to 25mg. If after trying 50mg tablets four times without the desired effect, and you are not experiencing side effects, increase the dose to 100mg. If after trying 100mg 8 separate times without effect you should cease treatment and consult your doctor. You should not take Viagra (sildenafil) more than once a day as this will have not increase the effectiveness and may increase the likelihood of experiencing side effects.
How To Take
You should take Viagra (Sildenafil) about one hour before you plan to have sex. Swallow the tablet whole with a glass of water.
Viagra (Sildenafil) can be taken with or without food. However, you may find that Viagra (Sildenafil) takes longer to start working if you take it with a heavy meal.
Side Effects From Using Viagra
Viagra has been used by millions of men worldwide for over a decade and has been proven to be a safe and effective treatment for erectile dysfunction. For the majority of users no side effects are experienced. However, some men may experience mild side effects and less than 1% will experience serious side effects.
Very Common Side Effects (affects more than 10% of the population)
Common Side Effects (affects between Than 1-10% of the population)
Dizziness
Blurry Vision / Visual Disturbances
Hot flushes
Blocked nose
Nausea/Indigestion
Patient Information Leaflet
Always read the patient information leaflet before commencing treatment. Patient information can be found here.
Alternatives to Viagra
Counselling
For many men suffering from erectile dysfunction the primary cause may be related to psychological issues and not physical ones.
In these cases, counselling can prove to be a very effective form of treatment. Talking with a mental health professional will help to address issues of stress, anxiety or depression, which can all contribute to erectile dysfunction. For further information contact your GP.
Other ED Medications
We offer a range of ED medications.